Everyone likes to save money. It's a fact. The basic economic concept of using scarce resources to satisfy unlimited wants hits each and every one. Finding cheap tickets also adheres to this principle.
It pays to remember that what is "cheap" depends on every one's perception. Still, a set of general characteristics or a consensus does come about.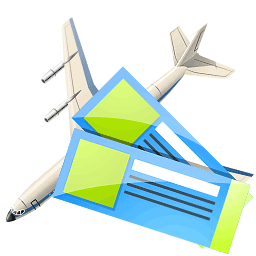 A fare can sound exorbitant, however. Common sense alone will generally tell someone if they're being taken for a fool. Still, it does help to also support this gut feeling with hard facts and proof. Charting of airline ticket prices comes to the rescue here. With the advent of the Internet, past trends and the historic of fares can be found for almost any destination. Peaks and lows of prices can thus be identified. Generally, the same trend can be expected every year at the same period. However, it has to be noted that the prices will definitely not be the same.
Cheap air fare also depend much on the destination. In many cases, a premium is charged for places with infrequent flights. Limited seats available, especially if there is high demand, will mean higher prices. Airport taxes and other travel-related levies may also affect the total. Areas with no big competition between airports, for example a place with only one airport or carrier, will definitely practice higher prices. It does pay to recall in such cases that choosing an alternate airport even at a distance can return to cheaper. Drive time is not much of an inconvenience, especially if one is to make considerable savings in the process.
Supply and demand on certain days also affects the price of tickets. Peak days to travel are Monday, Friday, and Sunday. It is usually when most people need to come and go from a place. Saturday, Tuesday and Wednesday are the days with lowest traffic, so prices may be lax for these. It is also cheaper to travel in evenings and nights.
Discount and no-frills airlines can also provide good deals. The no-frills policy eliminates on much of the cost associated with travel, such as in-flight meals. But beware of additional charges on luggage and such!
Basic tricks for lower airfare
There are a couple of tricks that can help you obtain a cheap plane ticket. Both of them involve making some effort, but in both cases, the result can be saving a great deal of money.
One of the first rules of getting a cheap ticket involves being a little flexible with your departure and return dates. Check around several days of the week to leave and return. Often, you can get a better price if you are traveling on days that traditionally are slower for the airline. Even choosing to fly out a couple of days later than your ideal date can yield significant savings. Demonstrating a little flexibility with your flight schedule is a relatively easy way of getting a cheap plane ticket without a lot of pain.
Second, make sure you book your flight well in advance. The difference between booking your flights four months in advance and waiting until a couple of weeks before your anticipated departure date can be several hundred dollars per ticket. Taking the time to plan in advance and start comparing pricing with different airlines will help you to take advantage of early bird specials, and make your dream of a cheap plane ticket come true.
While there are some excellent deals online, you may find it easier to get a discount by working directly with the airline. Make it a point to call them and speak with a service representative. From time to time, there may be an unadvertised special going on that you would not know about unless you happened to call the airline on the right day. You may also check to see if enrolling in a mileage program will result in any discounts on your first flight as well. Often, the call centers that provide reservations and client services for passengers are more than willing to do anything within their power to commit you to doing business with the airline. Make use of this by calling and getting the best deal that you can.
Save money by booking last minute deals
Many people turn to last minute deals to find something to suit their escapist prospects. There are no exact rules of thumb where such deals are concerned. It is more often the case of being alert or peeking at the right place at the right time.
A major hurdle of last minute trips is inconvenience. Compromise is the suit of the game here. Once past this hurdle, it will all generally fall into place.
The internet has made it easier to find cheap last minute air fare. Specialized sites can be accessed virtually anywhere, anytime. Some even carry specialized newsletters that go out regularly with all the information on last minute deals. A good many flight companies also advertise their last minute fares over their own website. Listings usually come out on Wednesdays, for fares for the coming weekend period. Informed browsing is the key here.
The choice of destination also plays a lot in the balance. Short haul trips, close to the person's current location, will generally return to much cheaper compared to longer trips, especially to distant countries. The need for specialized visas to some countries, which often need to be applied for and obtained a good while prior to the flight, often restrict the ability for a last minute decision to head there. Using different carriers, and choosing to land at remote airports, for example, can further help in getting hold of a good last minute deal.
It is wrong to assume that low cost airlines will carry good cheap last minute air fare. More often than not, until the last minute, these companies will still sell at the same price as say, a booking 14 days earlier. It is often on charter flights, which need to maximize seat occupation, that last minute cheap rates can be acquired. Another good contender is to scour travel packages by travel agents. Flights are booked in conjunction with hotel stay, and to maximize the return and profitability of the endeavor, many travel agents with remaining package places will put them out at remarkably low prices at the last minute.
Discount airlines – are they worth it?
Some people are hesitant to take a discount flight on a lesser known airline. There is some fear that the discount flight will be somewhat more difficult or uncomfortable than a standard business flight on a name brand airline.
A discount airline is indeed usually a no frills means of conveyance. However, when it comes to seating, chances are the accommodations will be just like those found in any business class flight. The plane usually carries the same amount of leg room, will offer a free in-flight snack, and in short will be pretty much indistinguishable from most other flights.
Second, the staff on the plane are not people who lack the proper skills. Both the pilots and the attendants are fully trained personnel that are competent to take care of passengers during the flight. While some people tend to think that a discount flight also involves using personnel who are not at the top of their game, that is rarely the case.
Airlines who routinely offer a discount flight plan take the comfort and safety of the passengers very seriously, and do not entrust them to anyone without the proper training and credentials. You can expect to have attendants that can answer any question you have, will know exactly what to do in order to make you comfortable, and will make sure you get on and off the plane easily.
Last, but not least, it does not mean you will be traveling on a plane that is not up to standards. All passenger planes must meet the same rigid regulations before it can be cleared for flight. You can rest assured that all the operating systems are fully functional, and the plane is perfectly safe. This means you can fly with a "no name airline" with full confidence of having a safe and uneventful flight.